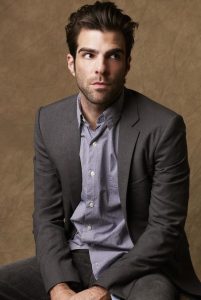 Jack has an innate ability to communicate a sense of freedom. Not only does he embody it in his own work with a bold kind of ease, but he has also formulated a way to literally communicate it, in a very practical and tangible manner. Whether at work or at an audition, I always feel there are elements of Jack's perspective from which I can draw to help guide my experience. Our work together has allowed me to more reliably get out of my own way and connect to the material and situation at hand.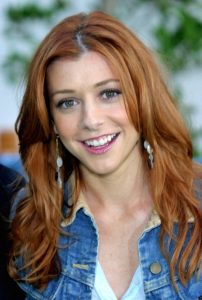 I'm so happy that I met Jack.  I used to dread auditions, but now I have a great time.  He completely unlocked what was locked in me.  I seriously couldn't have done it without him. His words of wisdom are always with me.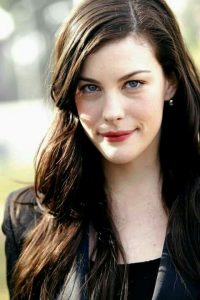 "(Jack) taught me things that were so fucking brilliant. They are things that have stuck with me and helped me as a human being in this world."  
– in Paste Magazine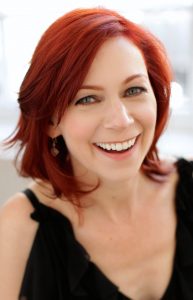 Ever since Jack rescued me from the depths of audition despondence by introducing me to his affirmations, not an audition or stage performance goes by without me calling upon those wise and freeing words.  Jack helped me remember that how we think about our work is just as important as the work itself.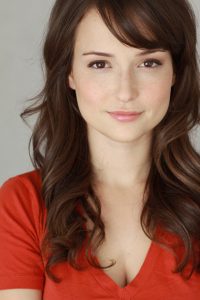 A month after I first took Jack's seminar, I booked three projects. Prior to studying with Jack, I spent thousands of dollars in classes and I hadn't booked anything in years. I'm on location shooting my first feature right now and using his affirmations in a chair with my name on the back. My gratitude for Jack is through the roof. I literally could not have done it without him. He very quickly restored my faith in myself as an actor and my passion for my career.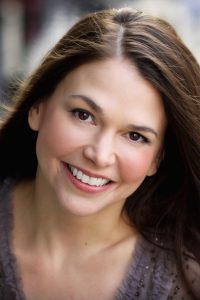 During the long run of Millie all of my demons and insecurities were getting the better of me.  I would read Jack's affirmations every night before I went out on stage. They are now a permanent part of my dressing room collection. They got  me through many 'rough and doubtful' times.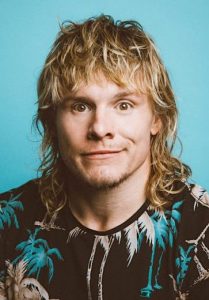 I couldn't comprehend why I could find the joy in performing sketch and improv but auditions paralyzed me. Jack's teachings and specifically his affirmations allowed me to unlock the 'joy' in casting sessions. Now I'm able to go in without feeling the need to impress others and just 'tickle myself.' Jack's kind and professional approach builds you up! My wife Annie and I are beyond grateful for our time with Him! If you are struggling with any kind of performance anxiety, trust me that Jack will help you get past them. You'll work and most importantly, you'll have a blast doing all of it!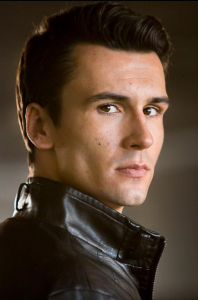 Jack has an indescribable way of allowing me to open up the true gifts that live inside me as an artist. I have studied with over a dozen acting teachers in LA and Jack cuts out the B.S. like no other, allowing me to really enjoy my craft, the process and help get me out of my own head. I feel eternally free and empowered in my work as well as in my overall life after each time I work with Jack. There is truly no one else like him!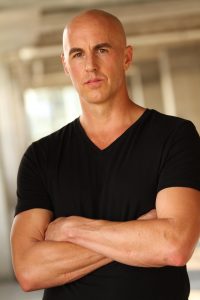 I've been acting for almost 30 years, I've studied with numerous teachers and have had success in films and tv, but I never felt like I truly had a solid way of working. I never connected with the techniques I learned and was always searching. That was until I found Jack's "New Thoughts For Actors"! For the first time I felt like I found a way to work that spoke to me! It was simple, exciting, and every page I turned I was yelling "YES YES FINALLY"! Jack took the stress of auditions away and made them fun and simple. I literally feel like a weight has been lifted off my shoulders and I am now free to play! Now I allow things to happen to me organically in scenes without planning them. Jack is an amazing talent and I am truly grateful to him for sharing his knowledge and secrets to us all! And for FREE!"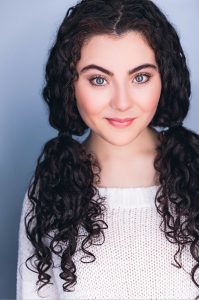 Jack always has the best advice. When he coaches me, he not only helps me nail the audition we're working on, but he also teaches me things that will help me with every audition going forward. Thanks to him, I now walk into every audition with confidence.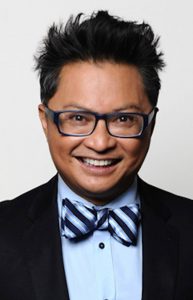 I'm skeptical of acting classes because they're mostly taught by cranky out of work actors. Jack is a working actor who believes that performing should be a joyful experience, and studying with him has delivered concrete results – I became energized and started to have fun again. Study with Jack. You'll be glad you did."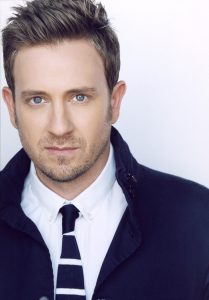 Jack's approach is simple and easy! I am actually enjoying my auditions in the moment, instead of watching them happen and giving myself running commentary. I love that my nerves don't have to get the best of me anymore!
I am so happy to have found Jack's class. After years as a working actor in LA, I was losing the sheer joy of acting as I got wrapped up in the 'business'. Now, not only is that joy back in my life, but I actually have fun at auditions! Thanks, Jack, for helping me get out of my own way.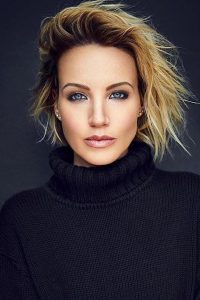 Jack's book was a blessing from the acting gods. I was struggling, not booking pilots I had tested for. I almost gave up on acting. But then I read his brilliant acting book and realized I was letting my vulture kill my creativity. I promised myself the next series regular role I was testing for I was not going to let those negative voices kill my passion and joy. I can honetly say, his book changed my career. Thank you from the bottom of my heart, Jack! Keep bringing joy to the world of acting.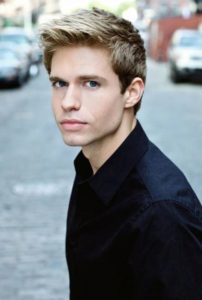 I attended ONE of Jack's classes, and just three weeks later had booked one of the lead roles in the Broadway revival of 'A Little Night Music'. His class and online book changed my acting, my auditioning, and my life. In helping me remember how simple acting really is, he reignited my passion for it, which I had felt I had lost during my four years at an acting conservatory.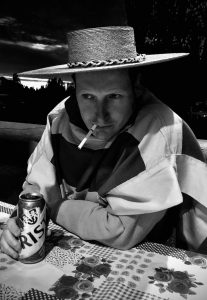 Jack allowed me to attend one of his acting workshops which blew my cover as a secret agent. I was forced to relocate to the mountains of Santiago, Chile where…oh no, I just revealed where I was again! DAMN YOU, JAAAAAACK!!!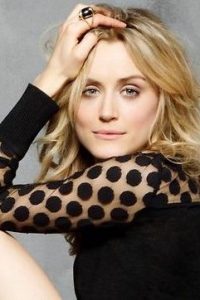 Jack's insight and kindness have changed my experience of work. I've found vast reserves of freedom and joy in my acting. What I've learned with Jack is with me through every stage of preparation, rehearsal and performance. I'm so grateful!
I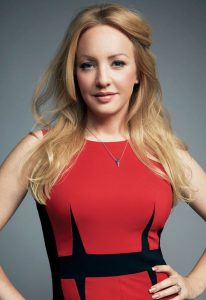 've printed out every page of Jack Plotnick's website and made an 'acting Bible' for myself. I thank God daily for giving me Jack as a friend; I've never met a more encouraging person.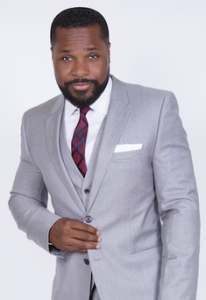 At the core of what Jack teaches is how to get out of your own way. His approach cuts through the bs and, in turn, teaches you how to do that for yourself. His book, 'New Thoughts For Actors', is my bible and the fact that he offers it as a free download from his website is only a testament of how unselfish he is with his gift."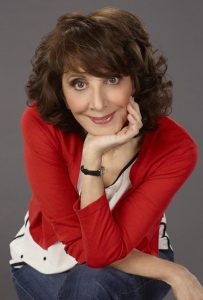 After years of doing comedy, it was difficult to trust that I was 'enough'.  I love that Jack coached me in such a way as to make me feel that I could take the risk to not be in a safe zone.  He started me down the road to doing more serious stuff."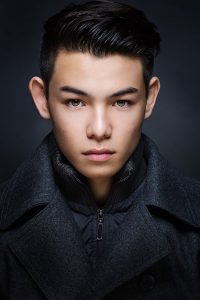 Jack is just the best acting coach ever. I recommended him because of the profound effect he had on me and my work. I approach all my work with the attention to the present moment and lack of forcing that he helped to teach me.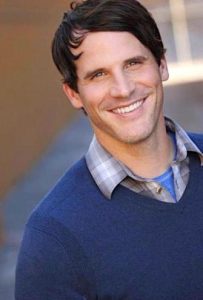 Simply put, every job I I have booked in this town is because of Jack. When I first arrived in Hollywood, I learned all the wrong things from… some other programs. I was literally paralyzed in auditions. It felt like I was doing math. Jack immediately gave me hope and showed me I was the only thing in the way of booking jobs. Jack is so kind and loving in his approach. His technique is simple, honest and best of all, he makes acting fun!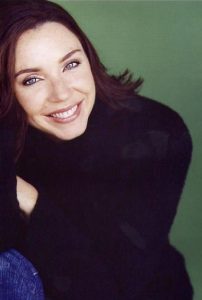 I rely on Jack's 'New Thoughts'. They center and calm me. Jack is so not fooled by thoughts of fear or insecurity. His only agenda is to get you to experience the joy and confidence you felt when you first realized, 'Hey! I love doing this!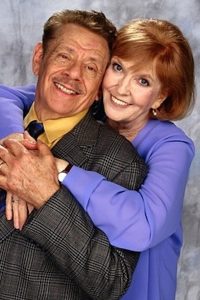 Jack has a 'nuts and bolts' method for helping actors conquer the terrors of auditioning.  Besides being a gifted teacher, he has a commitment, compassion, and respect for the actor.  And, thankfully, unlike many teachers in this business, he has no false ego.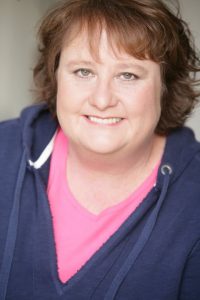 After working steadily for 22 years, I went to a workshop given by a TV director and it destroyed my confidence. But when I got home I thought of Jack's workshop and I went to his website and re-read his advice. I instantly felt better. I applied his words of wisdom a few weeks later when I went in to audition for a pilot and I GOT IT! His advice and approach works and I can't recommend it enough.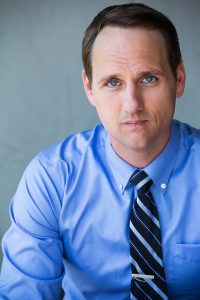 I had lost that excitement and love for acting, but I've never worked more in my life than since I started working with Jack. He immediately inspired me in a way I am forever grateful. I have read Jack's ebook so many times I have lost count, and I still read a few chapters a week. I can simply never put a value on what Jack's teaching and encouragement have meant for me, not only as an actor but as director, producer, writer and overall artist. I'm extremely blessed to know him, call him my coach, and my friend"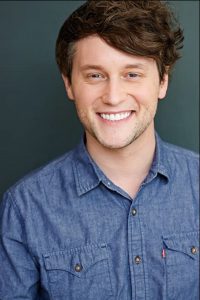 Jack Plotnick is by far one of the best coaches I've ever had the pleasure to work with. He helps you get into the mindset of taking control of your abilities. He simplifies and sharpens. Because of what Jack taught me it helped book my first pilot! I feel more confident than ever!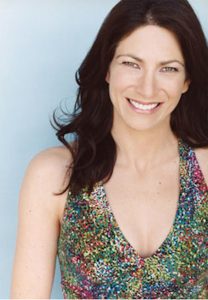 Thanks again for bringing joy back into this process for me, in a way that I wasn't sure was possible, but always dreamed of, and really longed for. You've given me 'permission' to be selfish and excited about the work, instead of feeling like I'm not right or enough. You've given me real tools that I can look forward to using to make my experiences more fulfilling.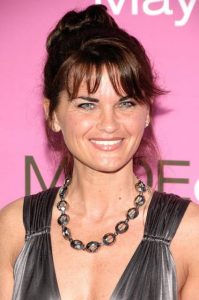 15 minutes with Jack will not only get actors tons of residual checks down the road, but will get them the most valuable kind of residuals there are– an unshakable foundation and rock-solid audition mindset upon which to draw for the rest of their acting lives. What he teaches applies not only to acting but to every aspect of life.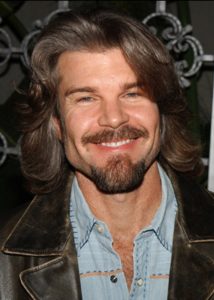 Jack is a rare find. A working actor without ego or pretense, but with an abundance of wisdom and generosity. He is the anti-christ to pre-planned, angst-ridden, second-guessing acting theory. Instead, he is like a guidepost leading you back home to the joy and fun that acting is supposed to be. If acting were music, I'd compare it to reading sheet music vs. playing jazz. Jack is a jazz master.
Jack has coached me on basically every audition that led to a booking in the last two years including my current series regular role. His anti-technique takes all the stress out of auditioning and makes it fun. Jack can so quickly determine what is blocking an actor and turn your audition around in seconds. It's like he has a third eye.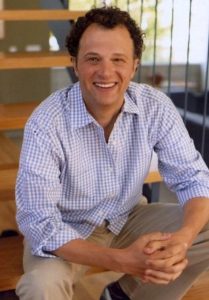 I used to approach auditioning like it was studying for the SAT's. Now I love auditioning just as much if not MORE than the actual job (except for the whole getting paid part) because Jack taught me how to have fun. I think the world of Jack and the work he's doing."