A Brief Look at my Multi-Faceted Career
"(Jack) taught me things that were so fucking brilliant. They are things that have stuck with me and helped me as a human being in this world." 
– in Paste Magazine
"My gratitude for Jack is through the roof. I literally could not have done it without him. He very quickly restored my faith in myself as an actor and my passion for my career. 

"Jack has an innate ability to communicate a sense of freedom. Whether at work or at an audition, I always feel there are elements of Jack's perspective from which I can draw to help guide my experience. Our work together has allowed me to more reliably get out of my own way and connect to the material at hand."
"I've printed out evcery page of Jack Plotnick's website and made an 'acting Bible' for myself. I thank God daily for giving me Jack as a friend; I've never met a more encouraging person."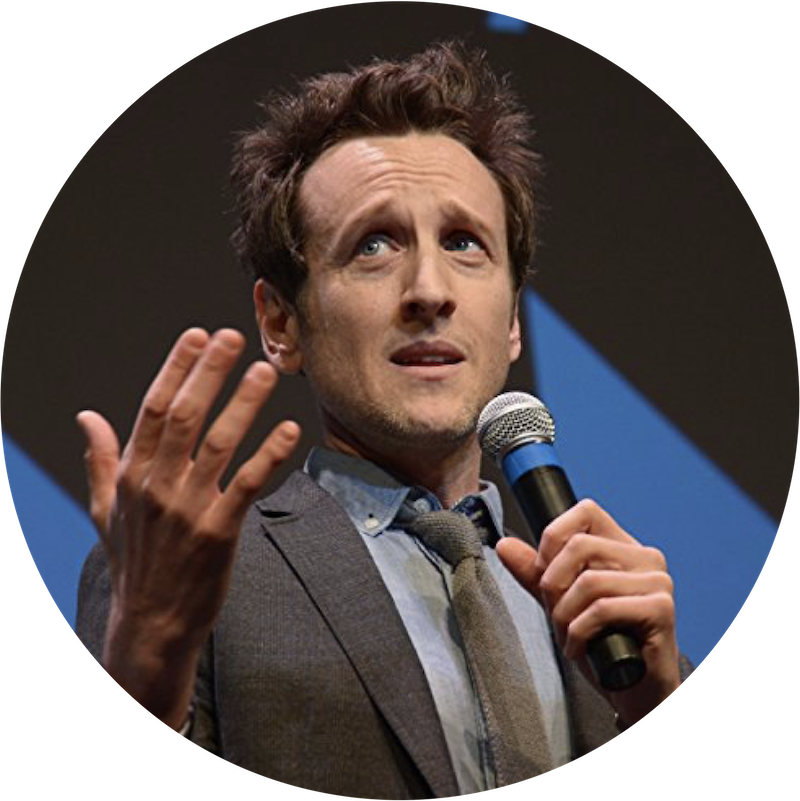 I love holding acting workshops and lectures when my schedule allows. If you would like to be notified when I am scheduling an event, please contact me at [email protected]
Also, I also do private coaching, in person or via Skype.
New Thoughts for Actors
I wrote this ebook as a way to give back to my community. It is my sincere wish that these lessons will ease your journey and brighten your way. Please feel free to pass it on to your friends.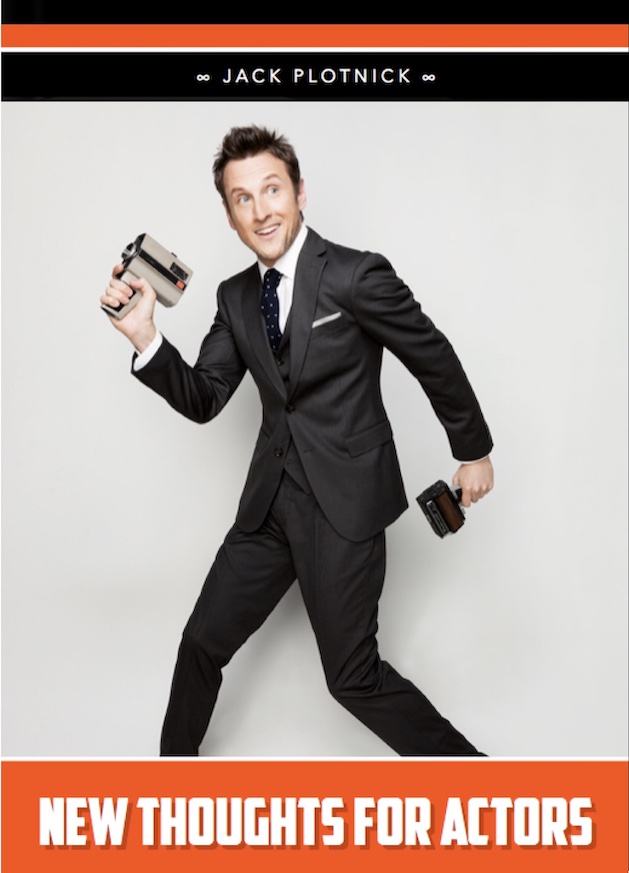 Section 1
THE POWER OF THOUGHT
ACTOR AFFIRMATIONS
My personal favorites for right before an audition or performance:
I release and destroy my need to get this job.
I am going to take it from where I am. However I'm feeling and however
prepared I am is a fine place to begin this scene.
I release and destroy my need to control this scene. I know that I am not
strong enough to control it, and therefore ask my higher power to lovingly
guide me through it.
I am going to approach this scene as if it's the ninth take (like an improv).
I release and destroy my need to be an "Actor". Let the other people here be
the "Actors" and have all the responsibilities that come with it. I am just here to
be myself and enjoy playing in the circumstances.
(For Comedy) I release and destroy my need to be funny. I am just here to
tickle myself with my own genuine human behavior.
(For Drama) I release and destroy my need to make choices, but more
importantly I will allow choices to happen to me.
I release and destroy my need to impress them. I give myself permission to
hate them. Fuck them.
Daily affirmations:
I am grateful for all the good in my life. I am worthy of all the good in my life.
All is well in my world. I am one with the universe and have more than I need.
I am relaxed, trusting in a higher plan that is unfolding for me.
I release and destroy my attachment to results. I am here to enjoy the journey
In these writings, I share the techniques I have discovered over the years that can help you release the mental blocks that keep you from getting what you want.
Whether you're new to the business or a working actor on a series, this ebook will give you secrets and tips that you can apply right away to your acting. Once you change the way you think about your art, it all becomes easier and more fun. And the good news is that when you approach your acting in this way, you book more work!
I cannot take credit for many of the philosophies and concepts. I picked them up from many different sources. However, what I've done is to apply these self-help techniques to the specific needs of actors.
I must give credit to the following writers; Peter McWilliams, Marianne Williamson and Louise L. Hay. They have all inspired me greatly, and I am deeply thankful for the effect they've had on my life.
"I'm so happy that I met Jack. I used to dread auditions, but now I have a great time. He completely unlocked what was locked in me. I seriously couldn't have done it without him. His words of wisdom are always with me."
"At the core of what Jack teaches is how to get out of your own way. His approach cuts through the bs and, in turn, teaches you how to do that for yourself. His book, 'New Thoughts For Actors', is my bible and the fact that he offers it as a free download from his website is only a testament of how unselfish he is with his gift."